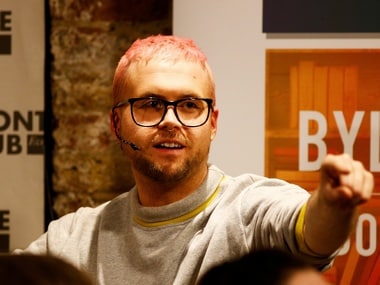 File image of Christopher Wylie. Reuters
Rahul Gandhi was exposed. The Cambridge Analytica Director and Whistle Blower Christopher
Wylie claims that Indian National Congress party has an office in India and taken public data from us to manipulate voters to win the election.
Wylie says, Cambridge Analytica is a political data analysis firm, which illegally theft millions of FaceBook users' data. Congress has taken data from his company by saying to be utilized for some projects. He was unaware of the elections.
Congress has been trying to divert attention. The party and Rahul Gandhi must apologize to the country for the unlawful data theft and manipulating voters for winning in the elections.



Hi! My name is Narendra Modi. I am India's Prime Minister. When you sign up for my official App, I give all your data to my friends in American companies.

Ps. Thanks mainstream media, you're doing a great job of burying this critical story, as always.

https://t.co/IZYzkuH1ZH

— Rahul Gandhi (@RahulGandhi) March 25, 2018
According to the reports, Cambridge Analytica CEO Alexander Nix had been in touch with UPA (United Progressive Alliance) to design electoral strategy for the upcoming Lok Sabha elections.
Source - FirstPost